A practical, secure and economical solution
The site, closed and secured, extends over 7 hectares on the banks of the Saône, in the immediate vicinity of the port of Saint-Jean-de-Losne. This parking service preserves the condition of your boat, avoiding premature deterioration due to weather conditions, and protects it.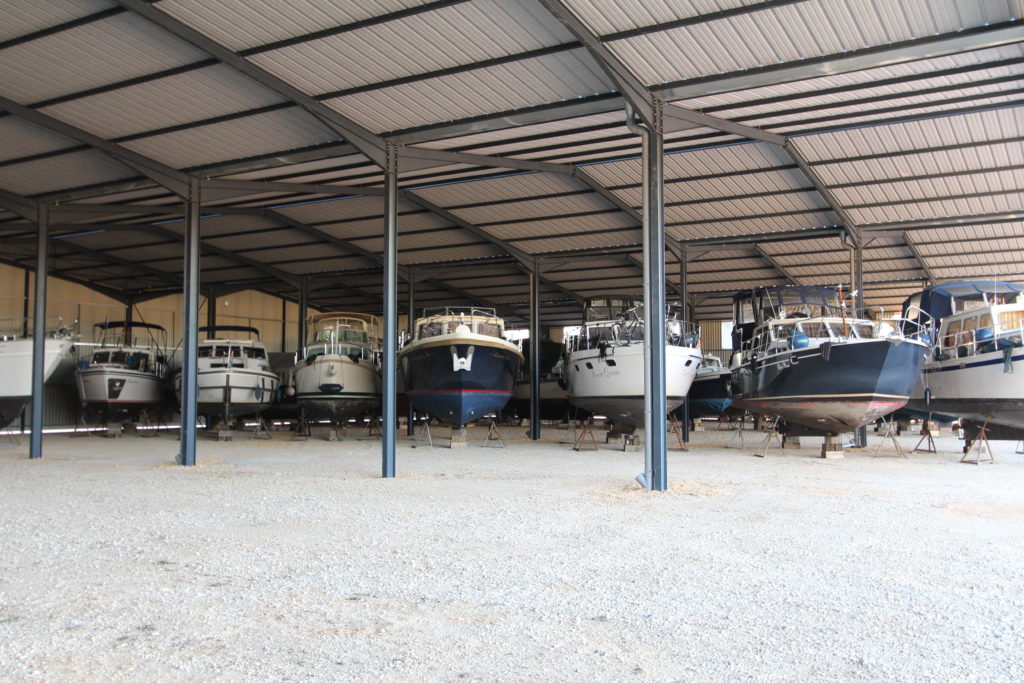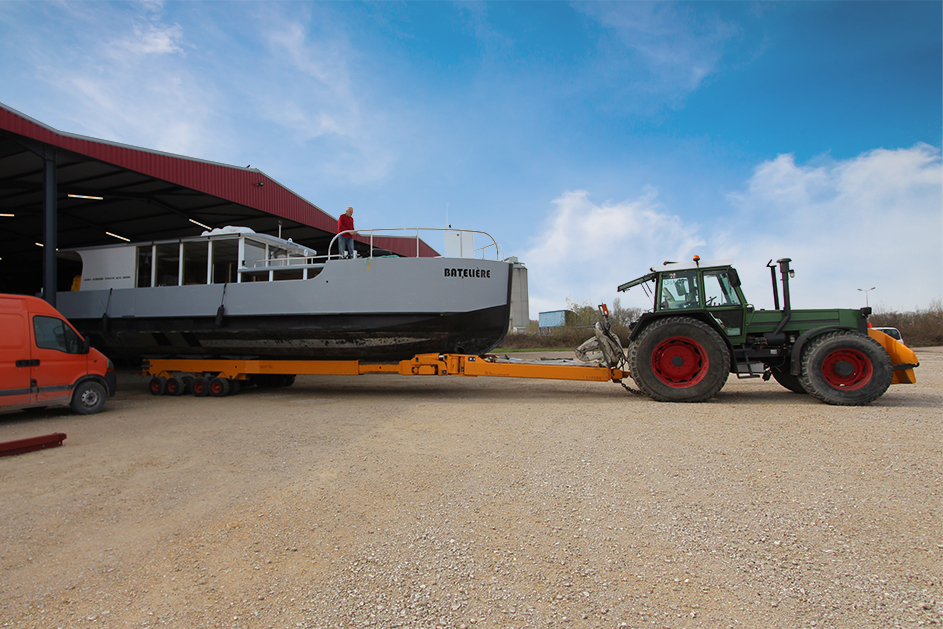 Choose your formula :
parking on land
under metal hangar
in a heated building
The safety of your boat is our priority
Our technicians have all the skills and equipment necessary to handle your boat with rigour and care.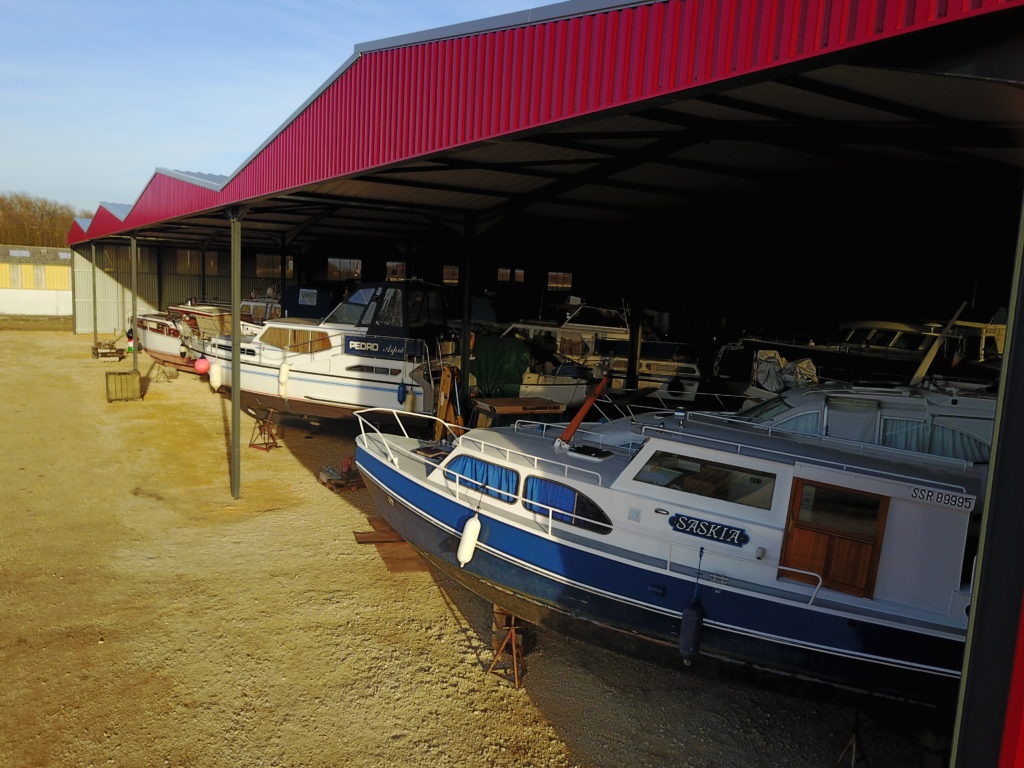 At the beginning of the summer season, your boat will already be ready to sail!
For more information on how the dry port works, find the frequently asked questions below:
Spaces are limited, so reservations are required.
All procedures are to be carried out at the H2O harbour master's office in the port of Saint-Jean-de-Losne.
"This place is magical. A picturesque and friendly little paradise, away from the noise and bustle. "
Marina Q.
"A more than pleasant place... a haven of peace! Very quiet location with Saint-Jean-de-Losne nearby for all amenities."
Frederic H.