Boat repair and maintenance
All trades in the same workshop
Present on the pleasure boat market since 1987, The H2O workshop has developed the skills to keep up with the growing demand of boat owners.
Thanks to the multidisciplinary team and the state-of-the-art infrastructures, H2O offers an integral service for boaters. 
The success of the workshop is based on three pillars:
– Infrastructure
The workshop area is composed of buildings specially designed for boat maintenance, a reception dock (80 places on dry land and 45 places afloat) reserved for boats undergoing repairs and a ramp for drydogking/launching directly on site.
Drying/launching of boats: to facilitate the drydocking or launching of boats, an inclined access ramp (slipway) is available in front of the workshop. The technicians have the heavy vehicle license, the C.A.C.E.S, and all the obligatory trainings to be able to land or launch your boat in good conditionswith a spectalised hydrolic lift-trailor.
– The material
To guarantee optimal work, the workshop has all the necessary technical equipment and machinery to handle boats up to 47 tons, 1.90 m draft and 22 m long. For larger boats, we collaborate with crane operators and dry docks.
– And of course a skilled team
The workshop could not function without the involvement, the technical know-how and the complementarity of our specialists. Rigorous and specialized, our team carries out its work in compliance with safety standards and regulations and work on boats of all sizes.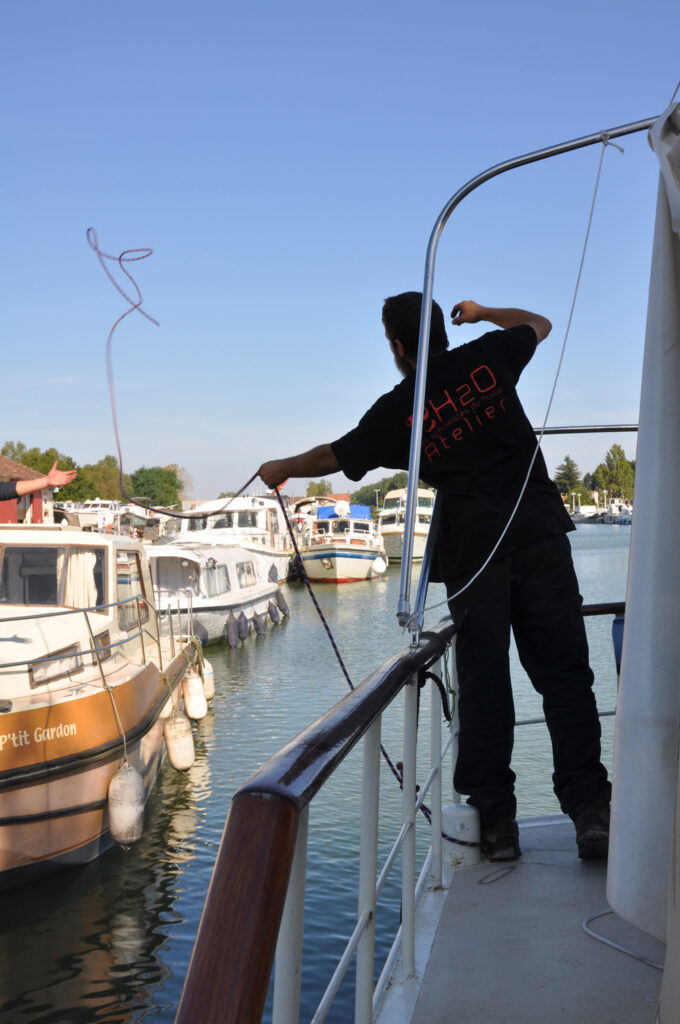 With 40 years of practice, we have accumulated valuable experience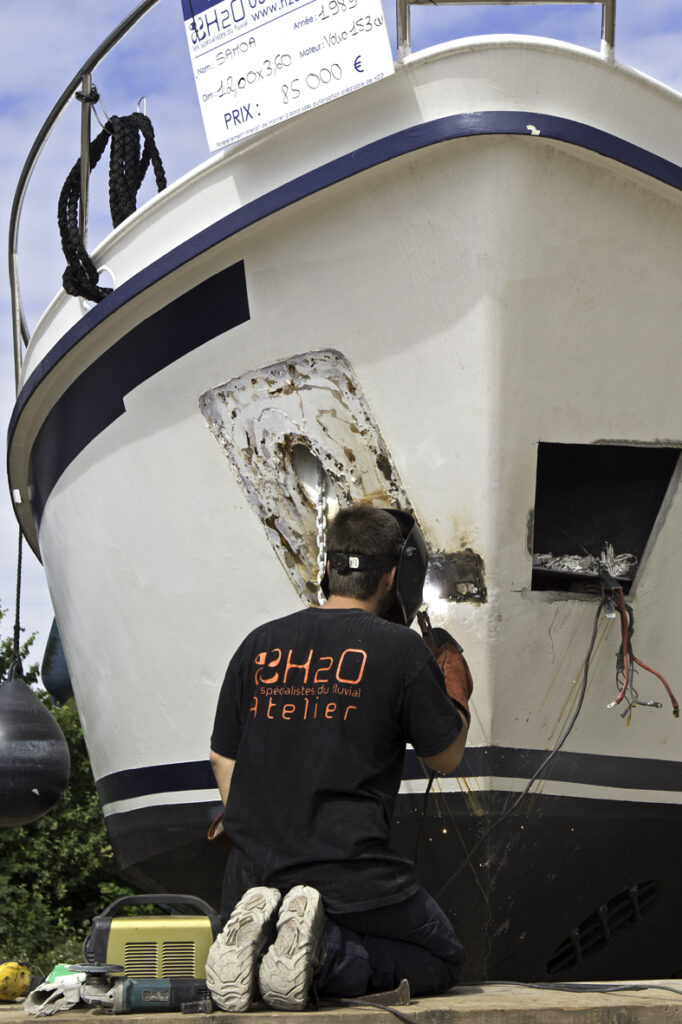 In order to offer a complete service to the owners, the workshop counts today 6 poles of intervention:
Nothing could be easier, Florence is at your disposal.
Since a picture is worth a thousand words...