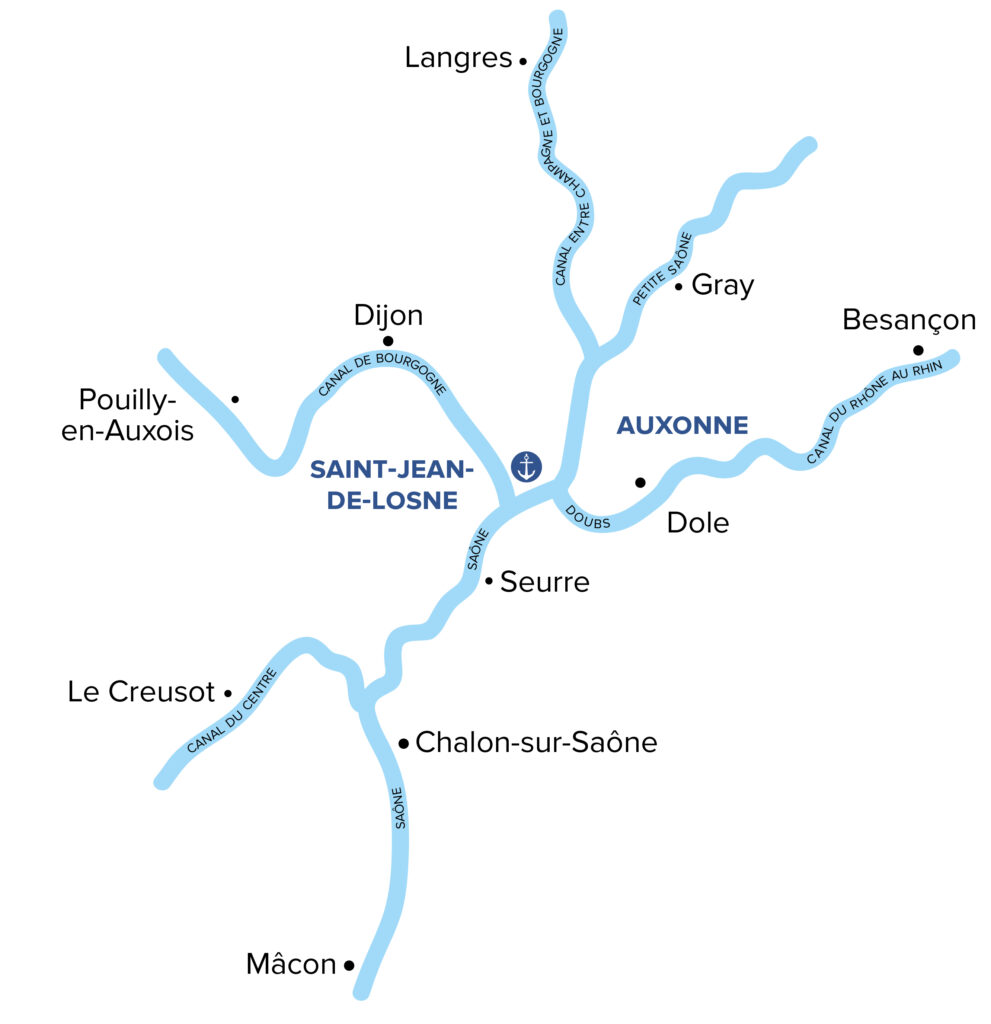 Small Burgundian corners, each with its own soul
We are located in Burgundy on the Saône River, a stone's throw from Franche-Comté. Known throughout the world for its prestigious vineyards and authentic cuisine, our beautiful region will delight you with its expanses of vineyards, mysterious forests, mountainous massifs and exceptional sites.
There is so much to discover in Burgundy-Franche-Comté!"
We are at your service to make your stay in the Saône Valley unforgettable, whether your stopover lasts one night or a lifetime.
Our ports are living places,
where you always want to stay or return….
Port of Saint-Jean-de-Losne
The whole world of boating in a single river port
At the crossroads of the Saône and the Burgundy Canal, Saint-Jean-de-Losne offers an unparalleled cruising opportunity. The port, sheltered from floods and wind, centralizes all the services you might expect: equipped pontoons, a technical workshop, a hardware store and a brokerage office. You are surrounded by experienced professionals who will be able to advise and help you.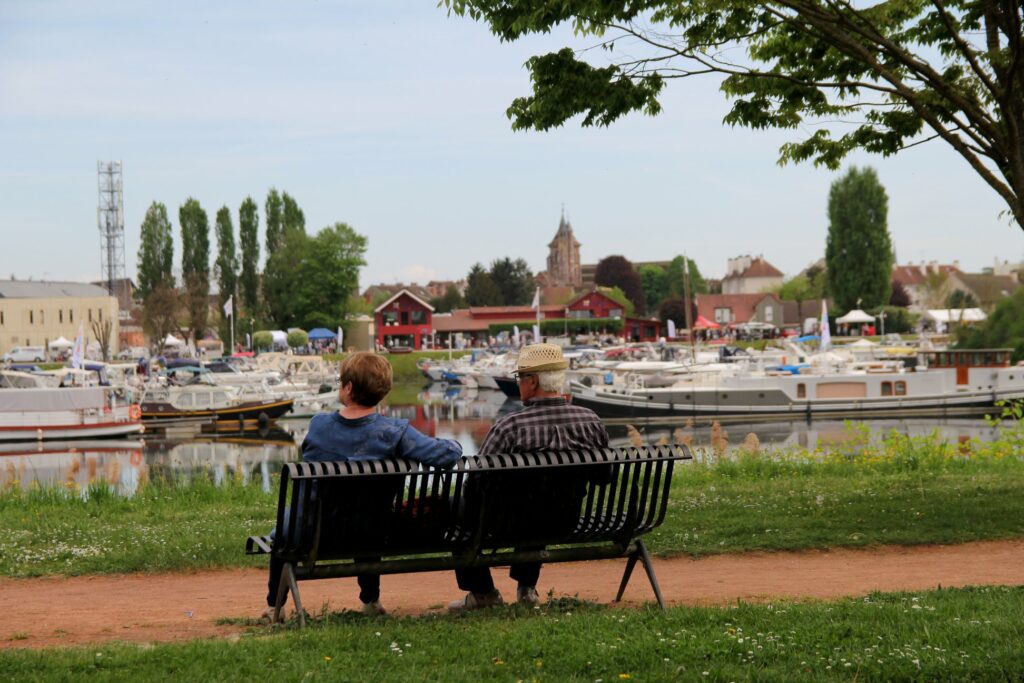 Paradise for ornithologists, botanists and dendrophiles
An exceptional setting, 3 km from Saint-Jean-de-Losne. Nature lovers will be able to moor boats of more than 15 meters in a calm and green setting. This true treasure of the waterways offers private gardens. You can enjoy the surrounding tranquility to observe animals and birds that live there peacefully, and socialize with your neighbors.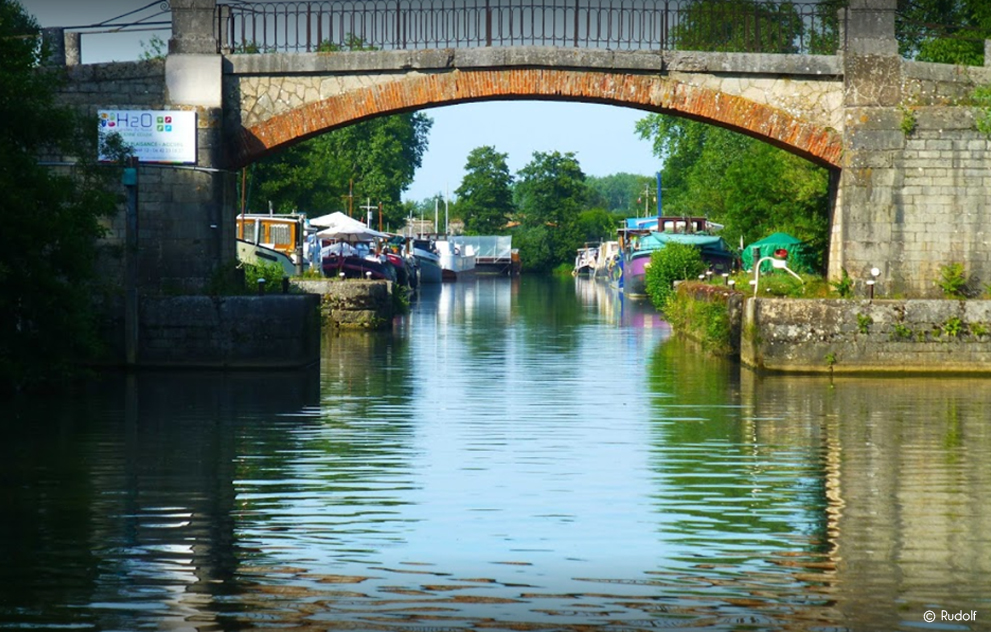 Pleasure and History are mixed and intertwined
Port Royal is an invitation to a total change of scenery. This pretty and picturesque port, near the city center, is nestled between the Saône river and large Vauban ramparts. " The most beautiful ports of France where it is good to live " is what is repeated over and over again by those who have tasted its charm. And if you came to verify it by yourself?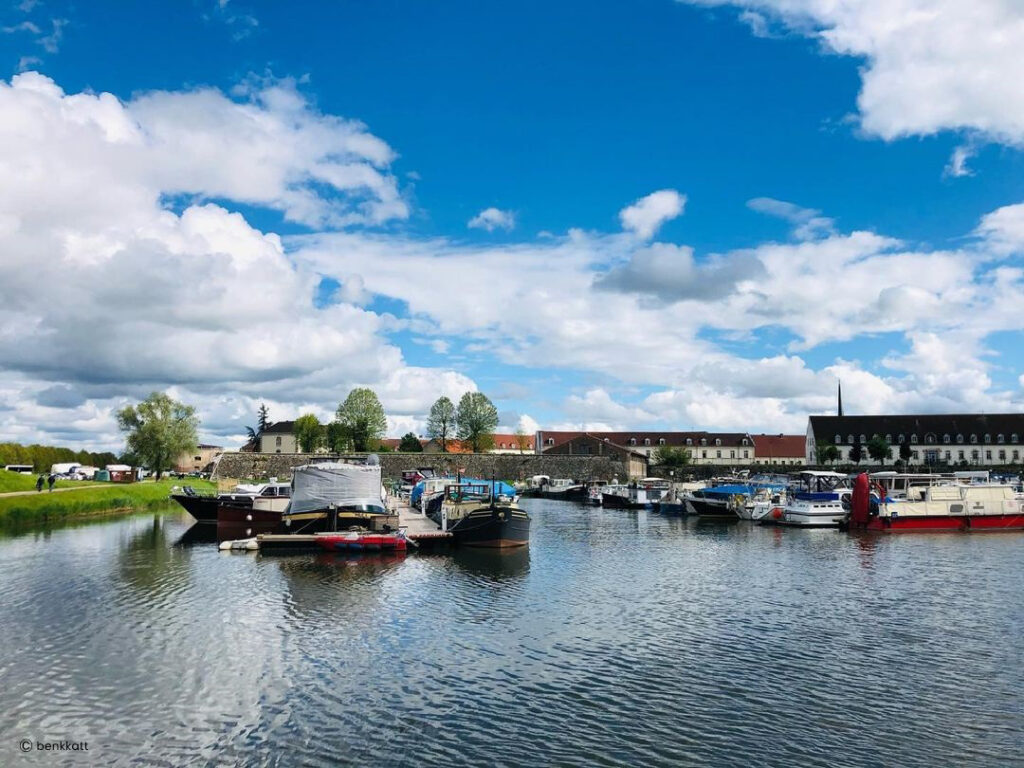 A convenient, secure and cost-effective solution
The site, closed and secured, extends over 7 hectares on the banks of the Saône, in the immediate vicinity of the port of Saint-Jean-de-Losne. This under cover dry parking service preserves the condition of your boat, by preventing premature deterioration due to weather conditions, and protects it. At the beginning of the summer season, your boat will already be ready to sail!